Trial
The Trialsport is a motorsport that revolves around agility and skill. You drive around a challenging track on a trial bike and try not to touch the ground with your feet. Quite a task when you consider that (part of) the track is shown below! For this sport it is not necessary to have a driver's license, in fact, it can greatly increase the chance of obtaining one!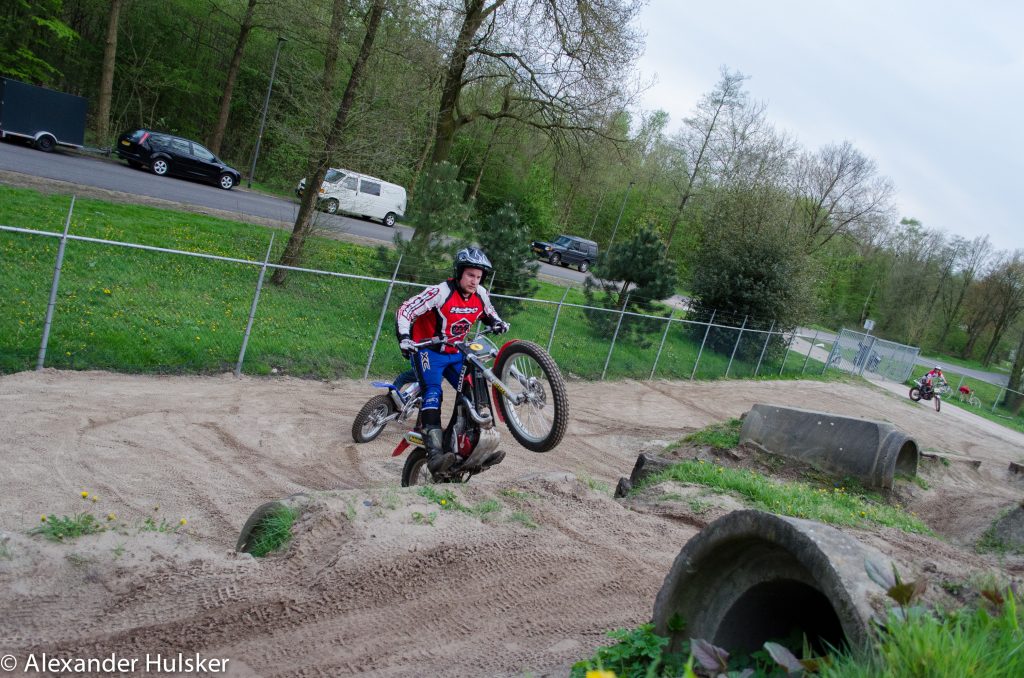 Trial at the MotorSportGroup:
The MSG organizes one or two weekly training sessions in the high season. Members can also trial outside of these training sessions. You must be in possession of a trial passport to do so, which you can request from the MoCo.
There are a few club trial bikes available that can be used on the track. For safety reasons, you are not allowed to trial alone.
Training sessions:
Training sessions are announced via the MSG mailing list or MSG trial WhatsApp group. This is usually on a Tuesday afternoon/evening before the Hokavond, and often there are also opportunities to train on the weekends.
Competitions:
During the year the MSG organizes one or two internal competitions.
Contact the MoCo for more information or a no-obligation introduction to the Trialsport.